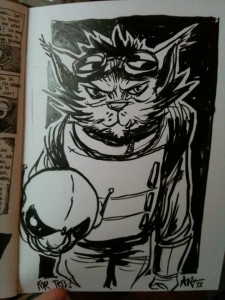 I've been meaning to post this here for awhile but you all know me… *sigh*.
Awesome SQ drawing by Art Grafunkel!
And I've got some stories written down for Space Quint. Now that my deadlines have slowed a bit I plan on getting them down and do enough strips ahead of time to keep uploading on a 'regular' weekly basis.
HUGE thanks to everyone who's still keeping an eye out for more Space Quint!